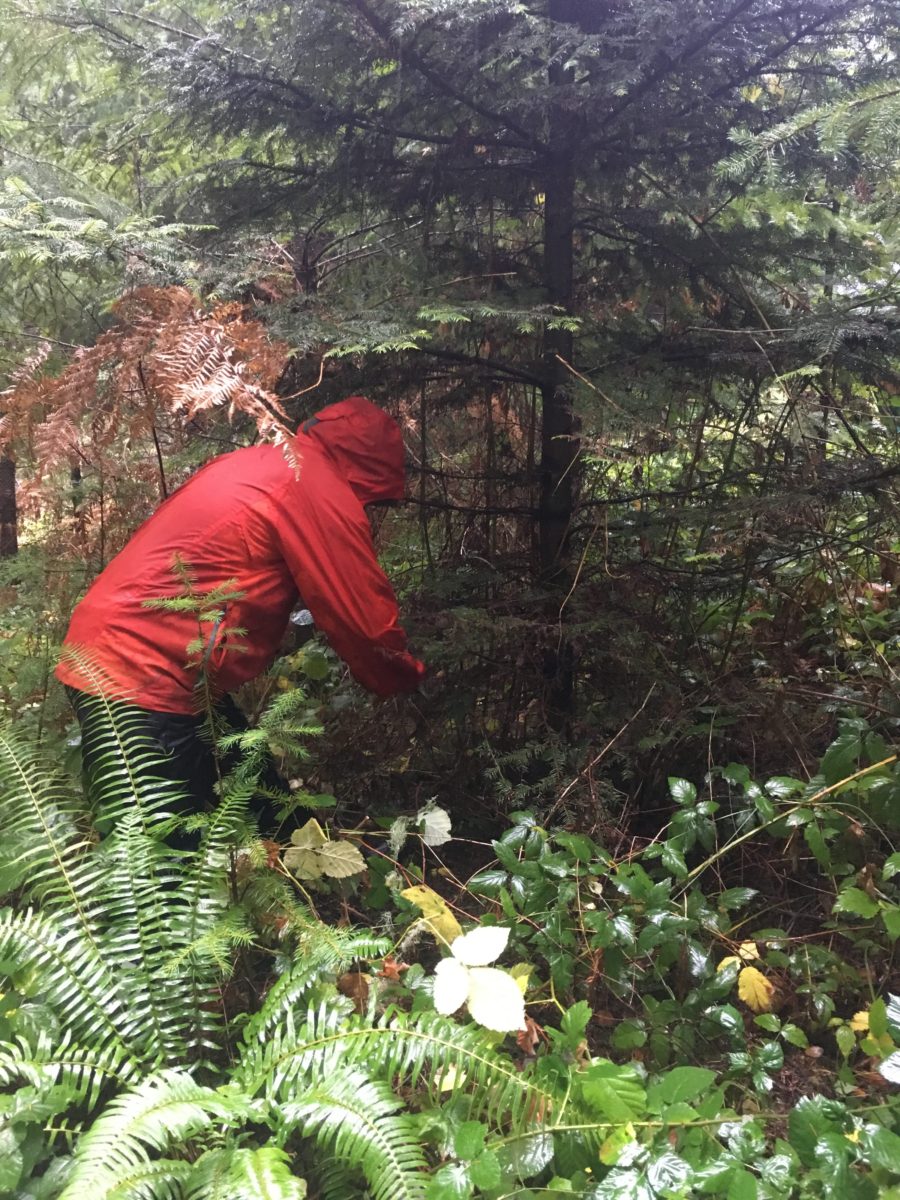 In the pouring November rain, we suited up in our rain gear like real Oregonians, and went out to find a homegrown holiday tree in the clearing at the top of our property. It's getting to be a little more of a stretch every year as the crowded grove of Grand fir and Douglas fir keep getting taller and taller, and we're topping some mighty tall trees to fit below our 8 foot tall living room ceiling. I have this dream of planting our own personal tree farm up there with some traditional Christmas trees like Noble fir, but there are a lot of other homestead dreams and pressing projects competing with it and that plan is on the back burner for now.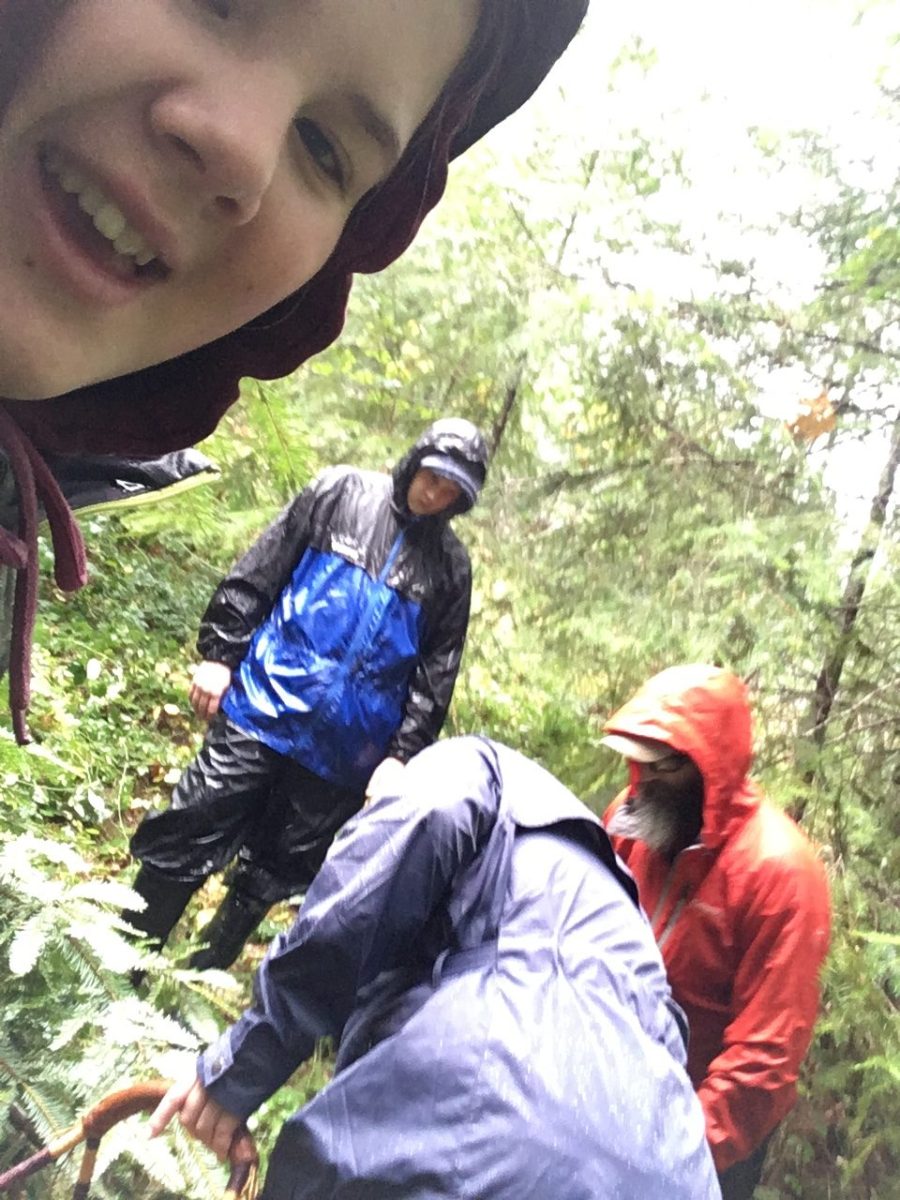 I didn't bring my camera along because of the downpour, but my daughter snapped a couple of photos on her iPhone, giving our annual holiday tree cutting memories a distinctly different flair. She though this photo of us standing around our freshly cut tree looked like we had just discovered a body in the woods. Except she's smiling, so her interpretation leaves me with a lot of questions.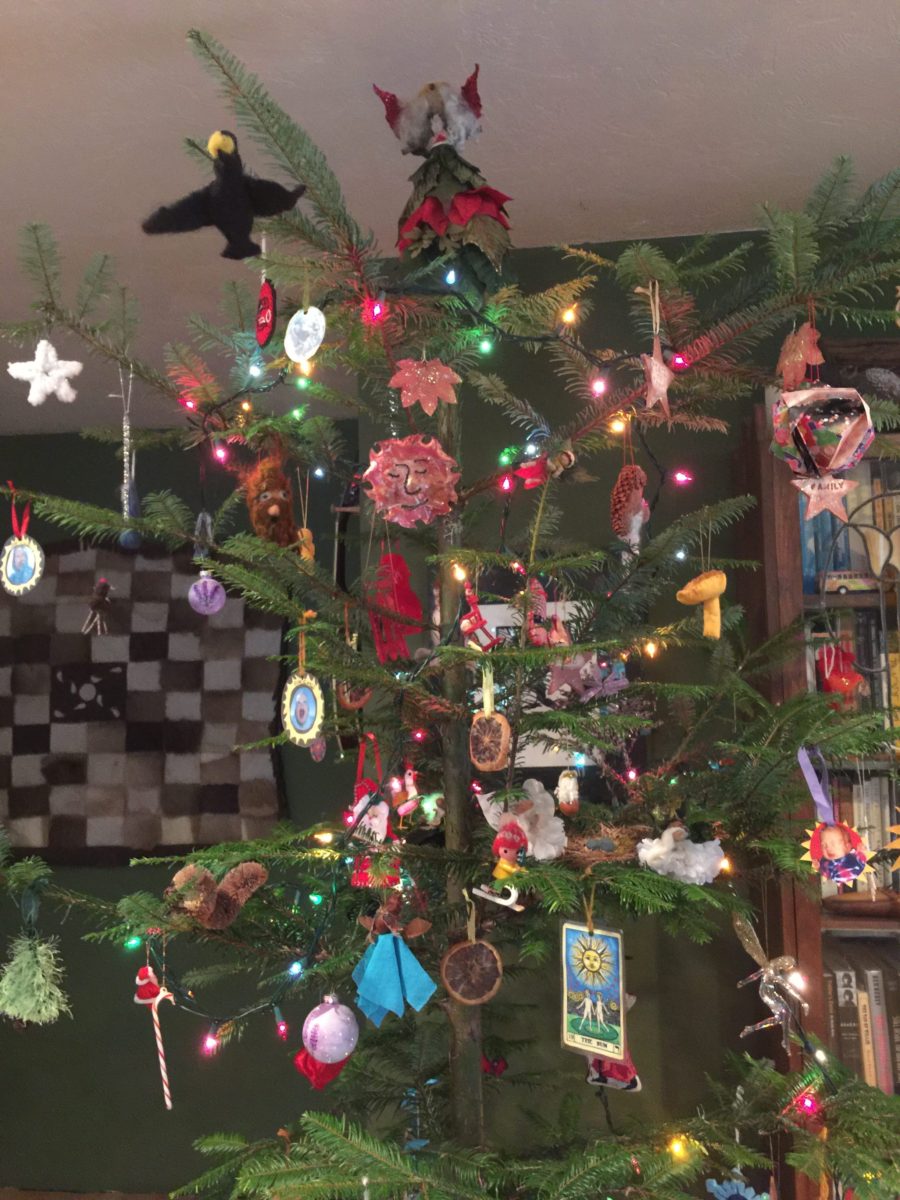 The finished product was not too shabby, considering we used the middle section of an over-crowded Grand fir, and discovered our white LED lights were missing that day, so we made due with some half burned out strands of rainbow lights from a forgotten box in the garage. Still, it's perfect in its imperfection, adorned with family memories and handmade creative endeavors from my kids throughout their childhood, and a lot of love. Really, it's a fitting representation of our lives. Nothing ever quite comes together the way we plan, but it comes together beautifully.