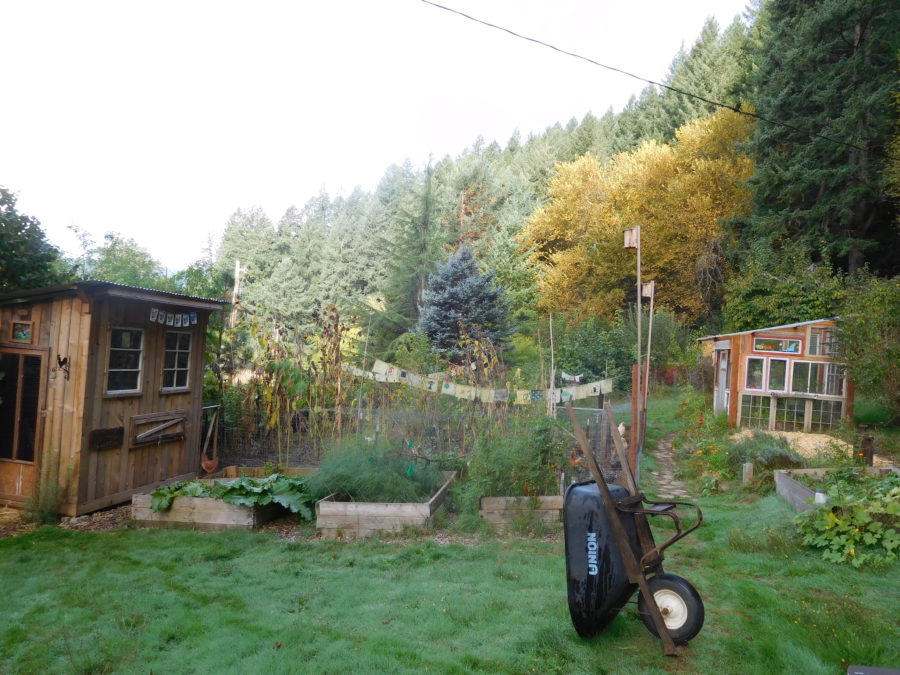 October is a golden month. The hard work of the summer is finished on the homestead, food is harvested, canning is done, and root cellar is full. It's a time to stop and catch your breath, and take a moment to look around and appreciate everything. That burst of activity in the late summer and fall is well rewarded with the leaves changing color and the crisp, cool nights and mornings. After our hot, smoky summer and wildfires that got a little too close for comfort, seeing everything greening up from the fall rains and breathing clear air are definitely things to appreciate right now.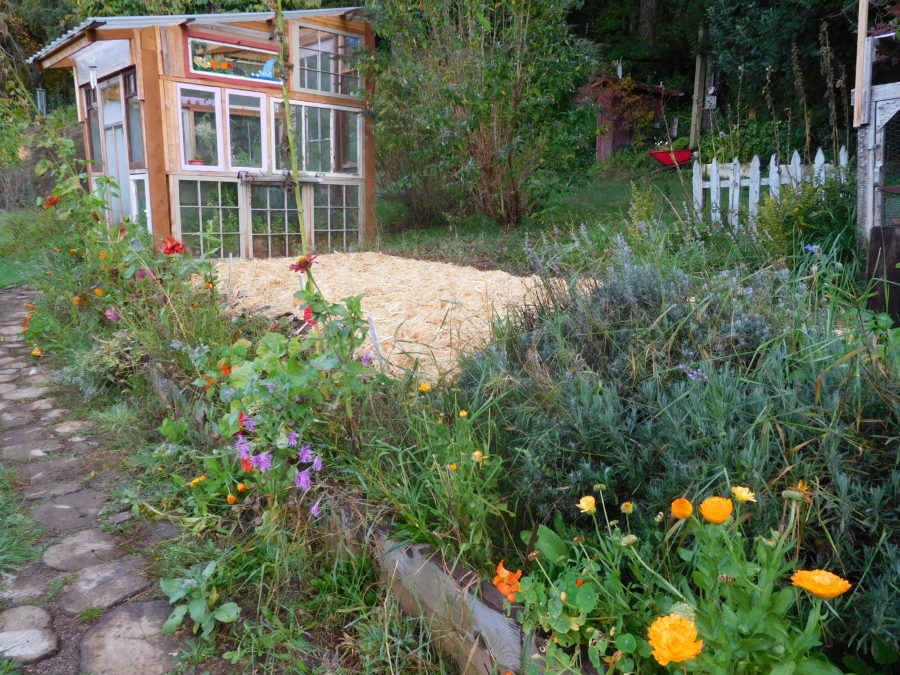 The garlic bed is planted and mulched for the winter, tucked in under a layer of golden straw. The perennial flower bed is still going strong as though the flowers didn't realize it was October already. It was nice seeing so many of the flowers I planted last year come back, and so many volunteers pop up like calendula, hollyhock, love-in-a-mist, borage, nasturtiums, and Vanilla Ice sunflowers.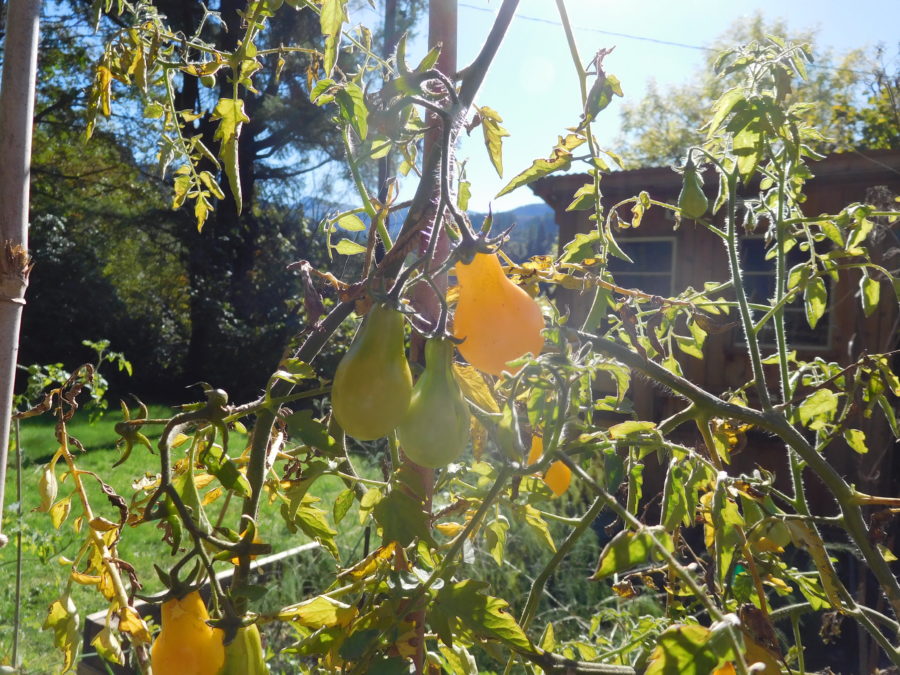 A few golden yellow pear tomatoes are still stubbornly trying to ripen on the vine. Torrential rains and hail left most of them cracked along with the grapes, but we did manage to salvage and juice 6 quarts of grape juice, and some lucky chickens have been getting a lot of treats lately.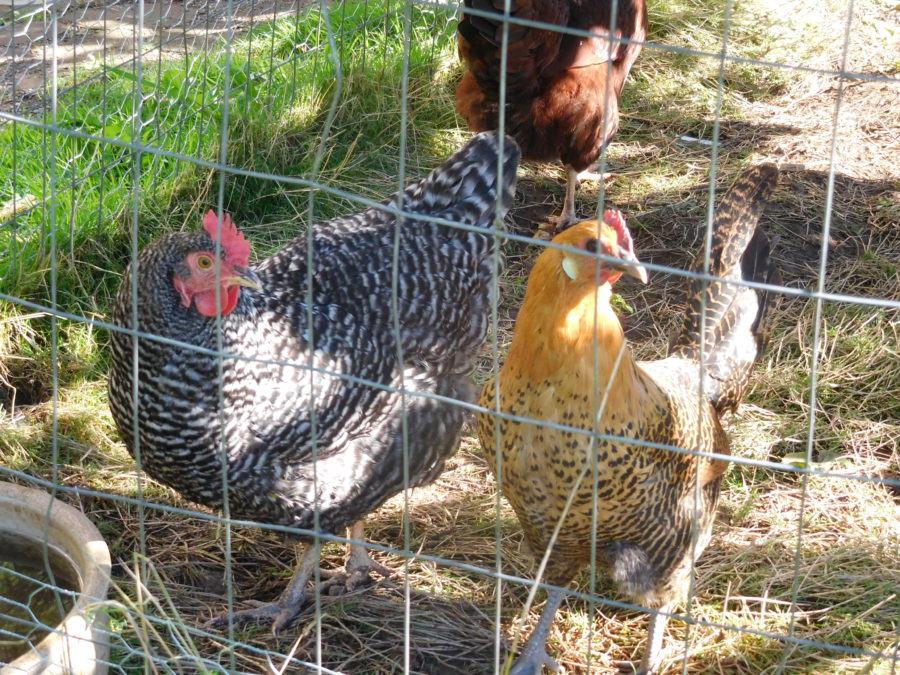 Stevie Chicks, the Golden Campine hen, is happily soaking up the October sunshine with her friends. I would love to be a fly on the wall for their "water cooler conversations."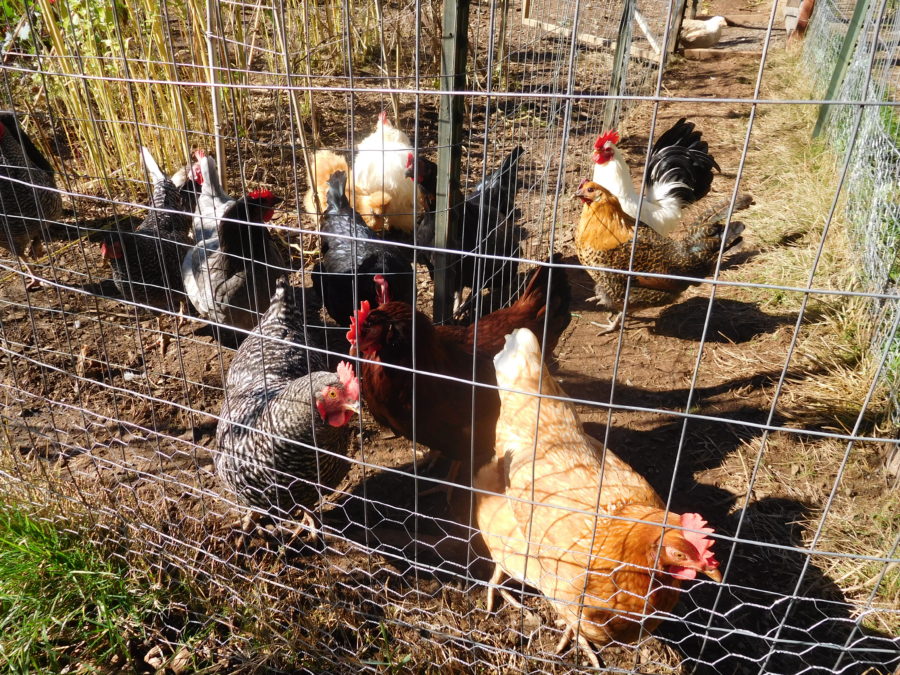 The chickens are all living their best life right now since we opened up the inner garden gate of the chicken moat and let them have a free for all in the garden. They made short work of all our  weeds, and saved us a lot of work, so those tomato and grape treats are well deserved. I'm not sure how this garden turned chicken run is going to work out with our usual winter leaf mulch layer on it, but we will soon find out and report back.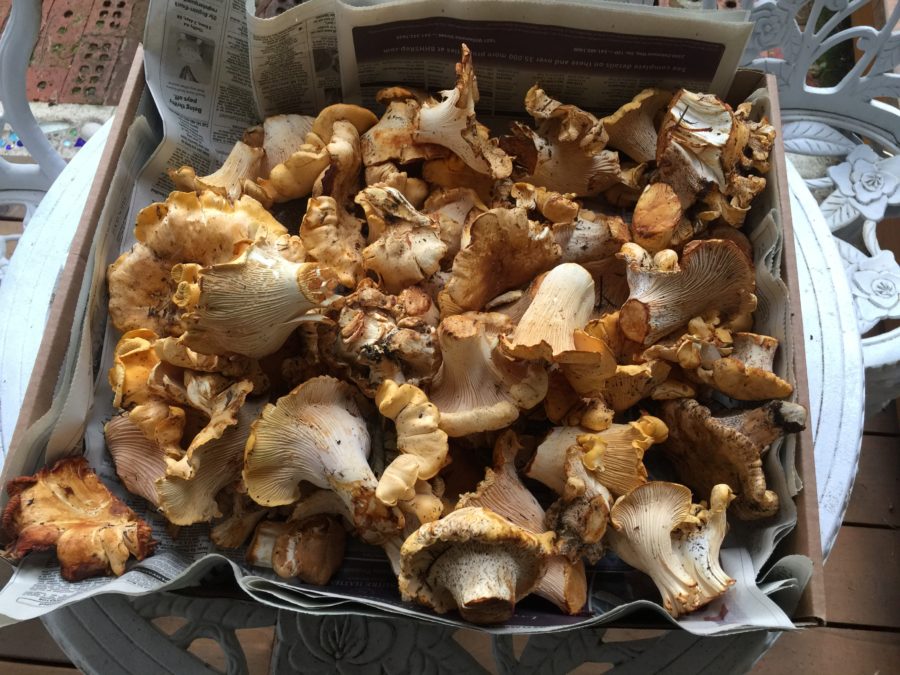 One of the best things about October around here by far are the Golden Chanterelles. We make a lot of cream of chanterelle soup this time of year, and an all time favorite of mine is chanterelles and eggs for breakfast.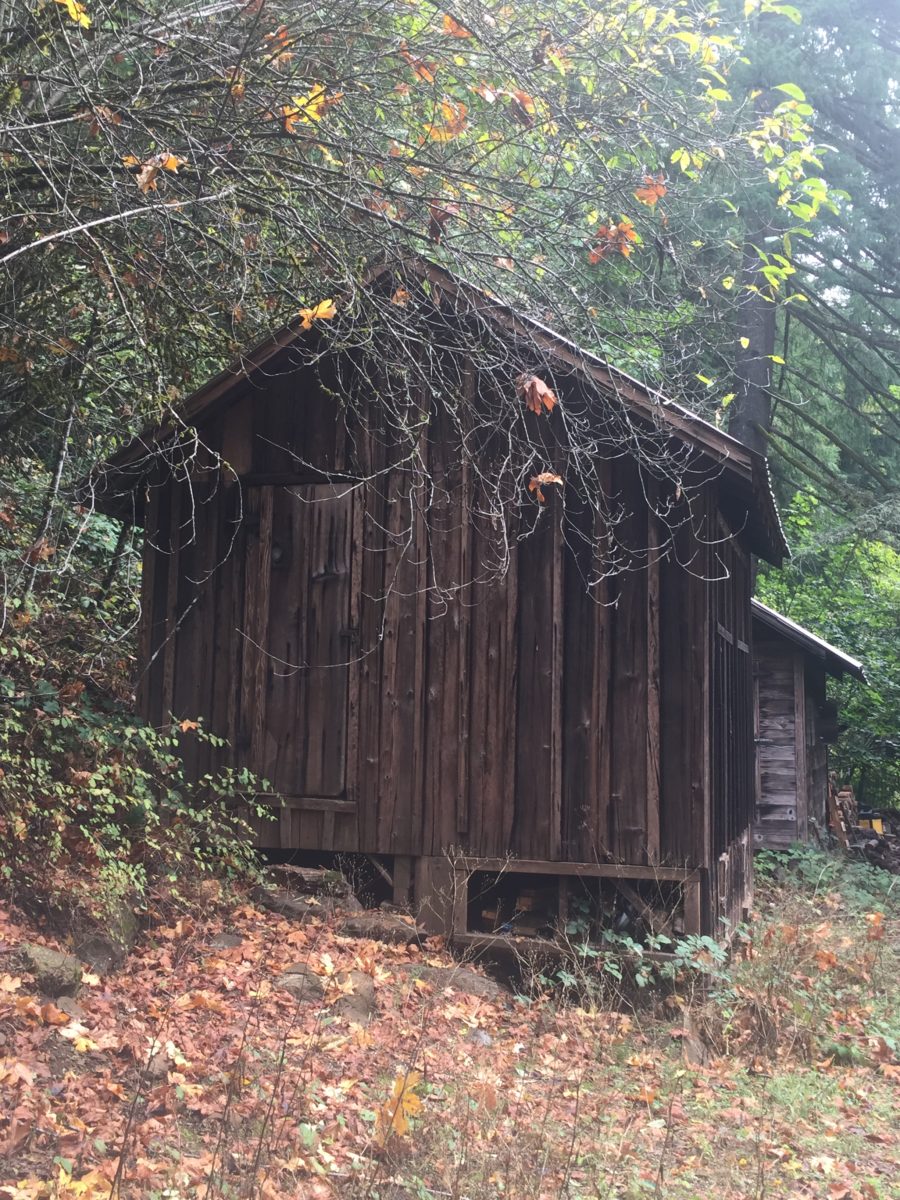 As the leaves fall to the ground and fade away into the winter rains, it's a good reminder to appreciate the golden things in life. They can be fleeting, so it's important to give these moments your full appreciation. Soon enough there will be winter projects on the homestead to keep us busy like pruning all the berries and fruit trees, fighting back the blackberry thickets, and finishing up the drip system, but for right now, October is golden.