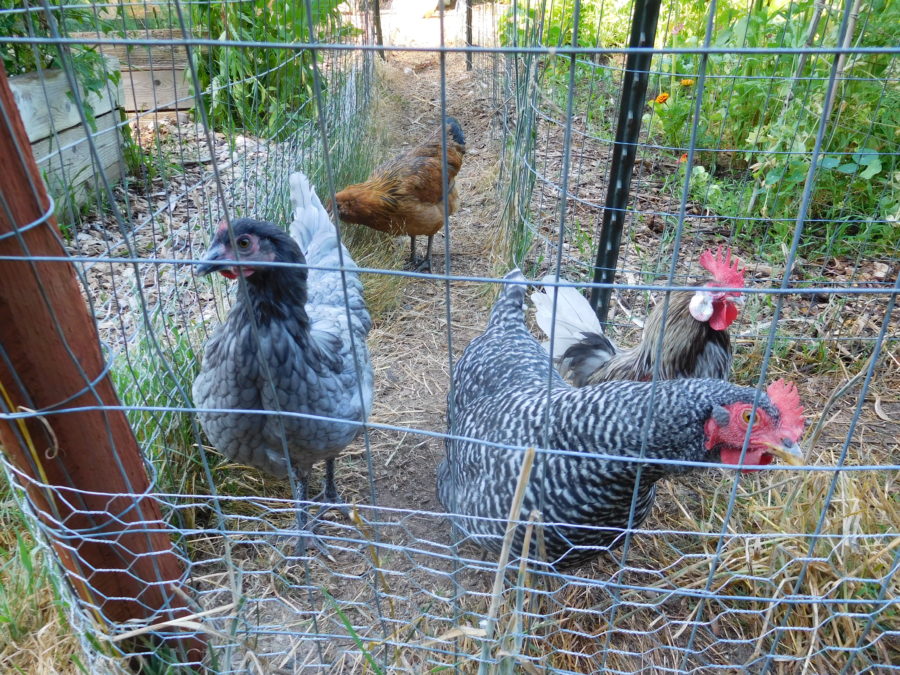 The homestead life is at its finest in the summertime, and also at its busiest.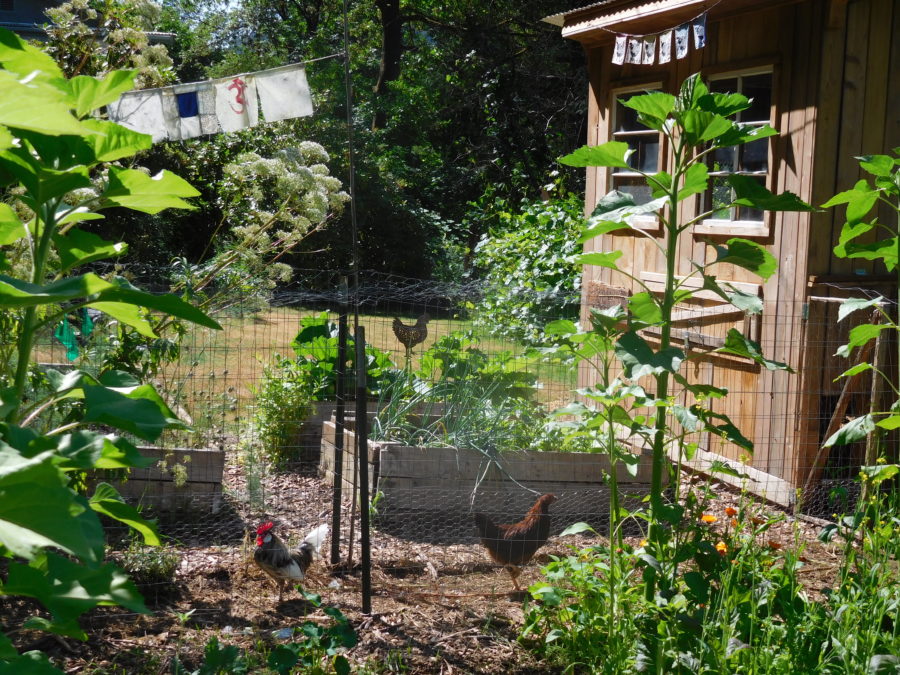 The chicken run is working out beautifully for the chickens and the garden, and not so much for the slugs, which was the main goal.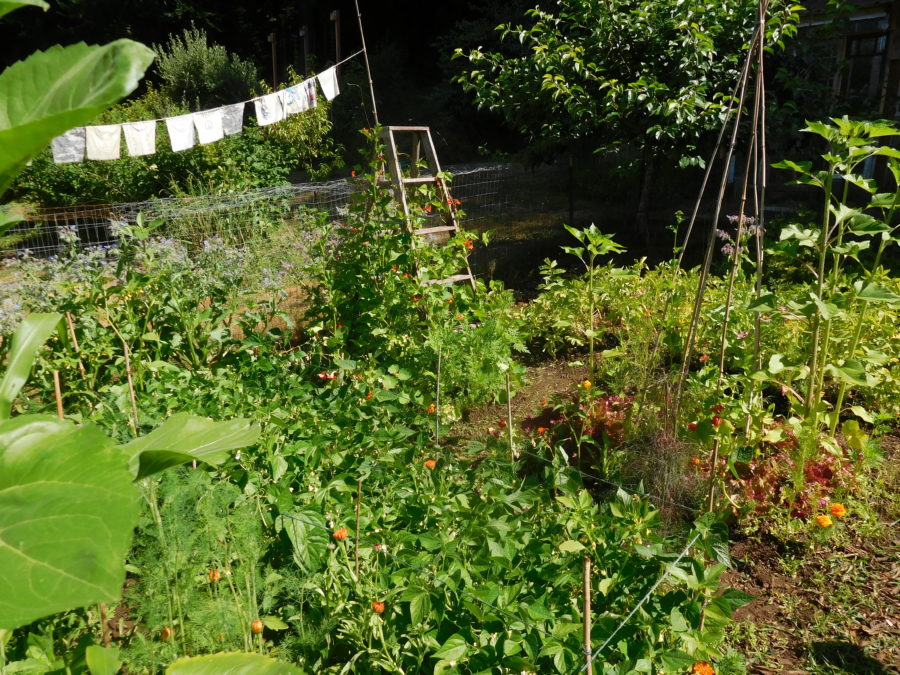 The results of this chicken moat are a great garden this year where we get to hang out with the chickens while we water, weed and harvest.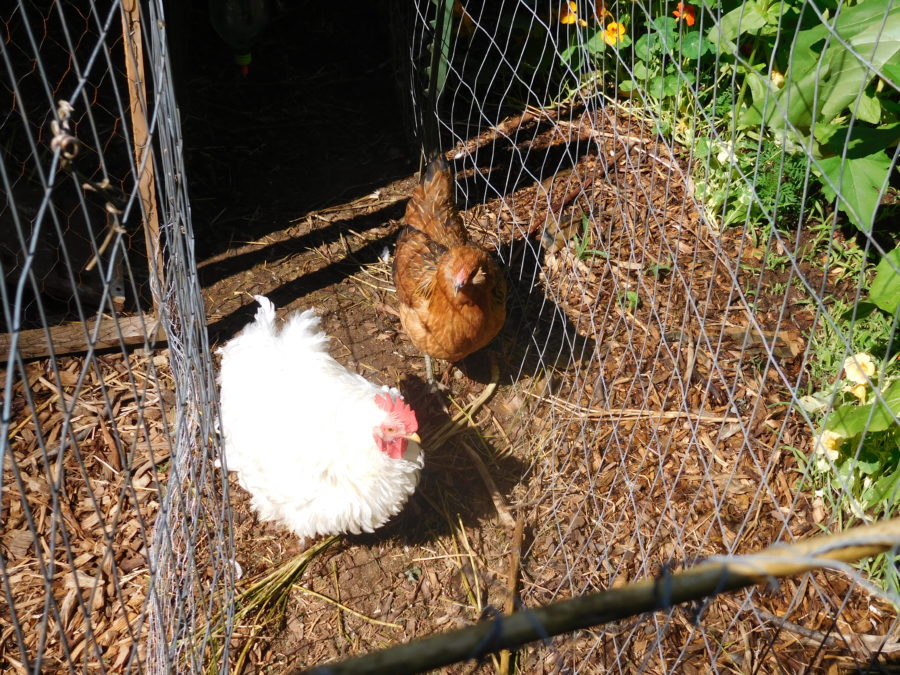 The chickens have been enjoying leisurely strolls around the garden, and Jack White and Cleopatra seem to be having a fine conversation about the bugs and kitchen scraps they dined on this morning.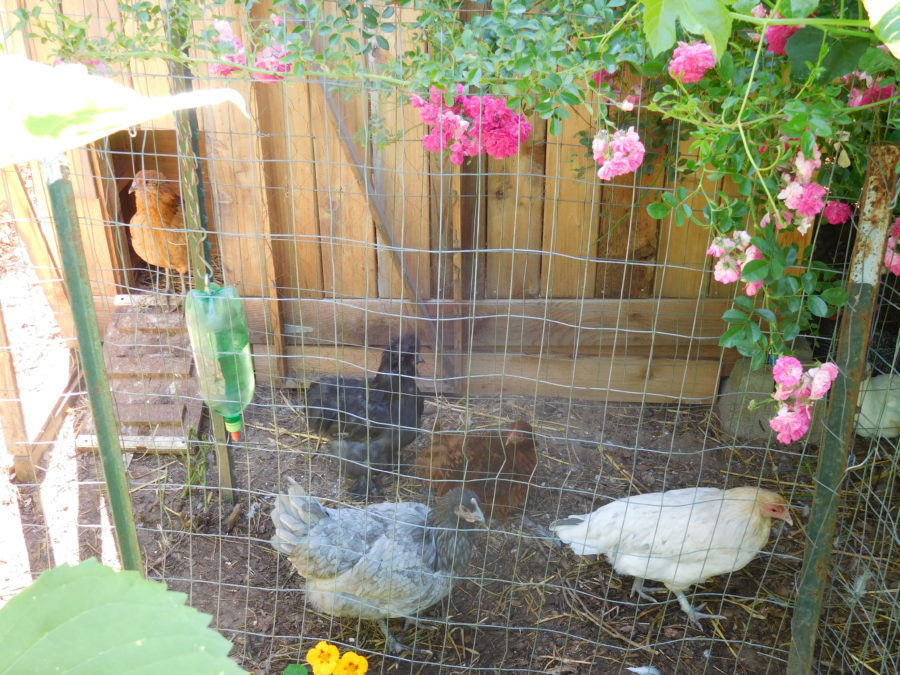 Mostly the girls are just enjoying lazy afternoons in the shade.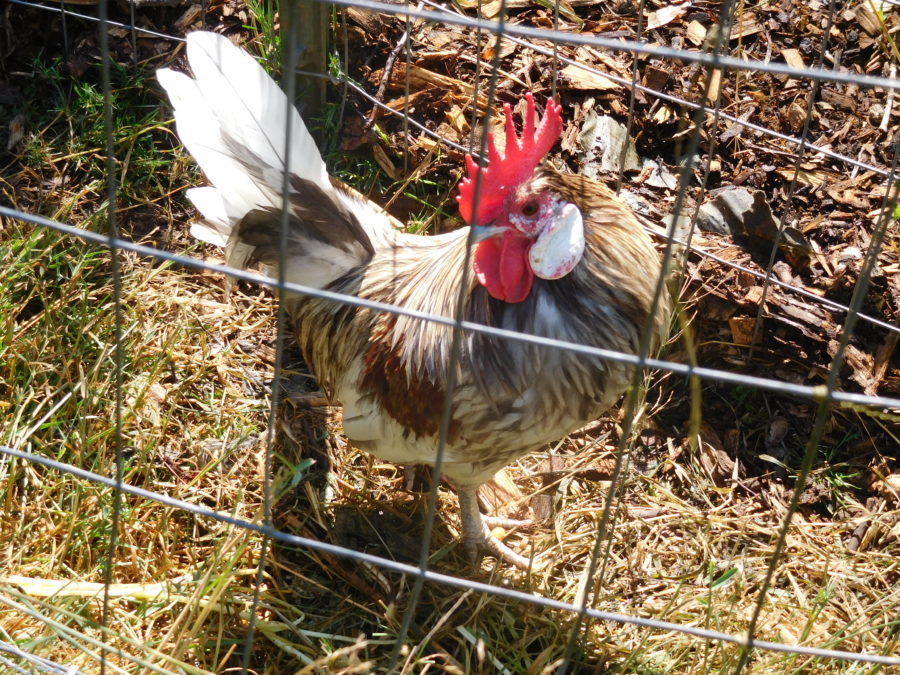 Meanwhile, Little Rooster is just doing what he does best and looking majestic.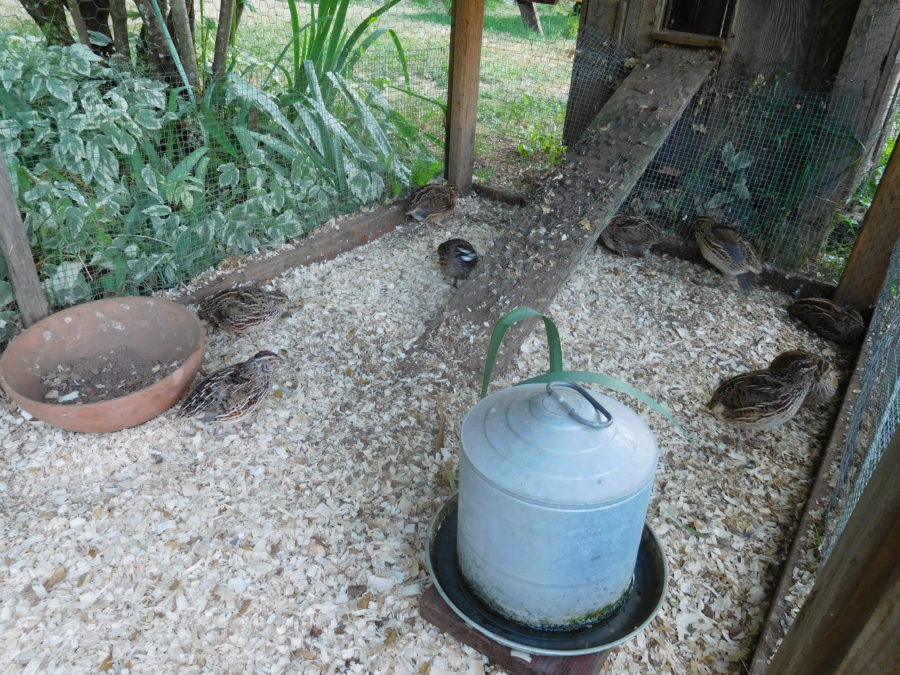 The Coturnix Quail I got from the poultry swap in the spring are enjoying life in the shade of the raspberry bushes, and laying plenty of speckled eggs. This is especially welcome right now while we wait for our first eggs from the chickens.
The pumpkins and gourds have plenty of room to grow in the raised terrace beds we built this year, and the hops are  happy with all the good soil and manure we brought in. Swallow families have already raised babies in the nesting boxes and taken off to eat bugs up in the mountains for the rest of the summer.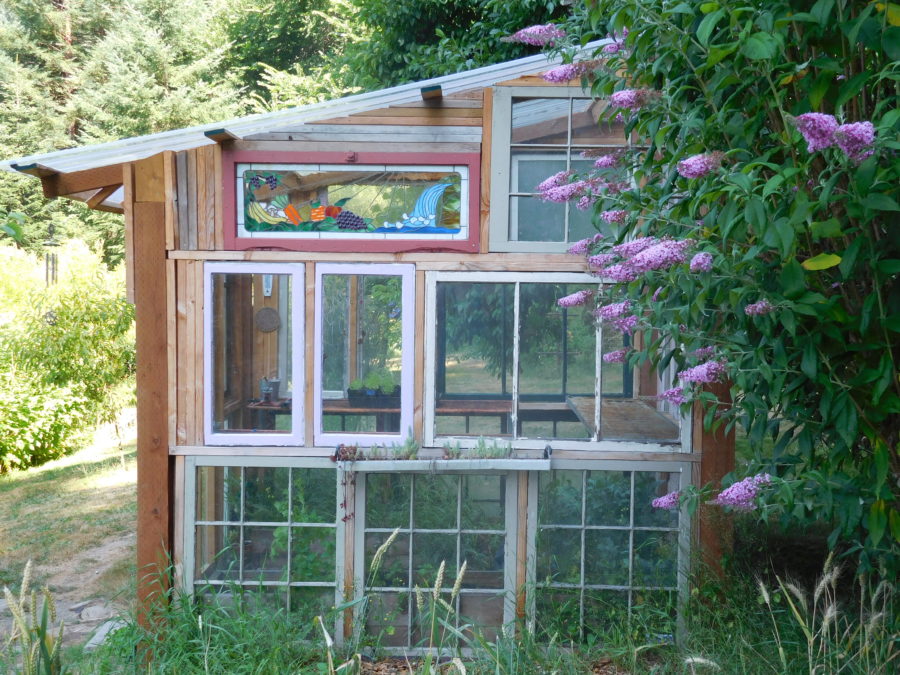 The greenhouse was a busy place this spring, and now it's housing baby kale and lettuces for winter salads.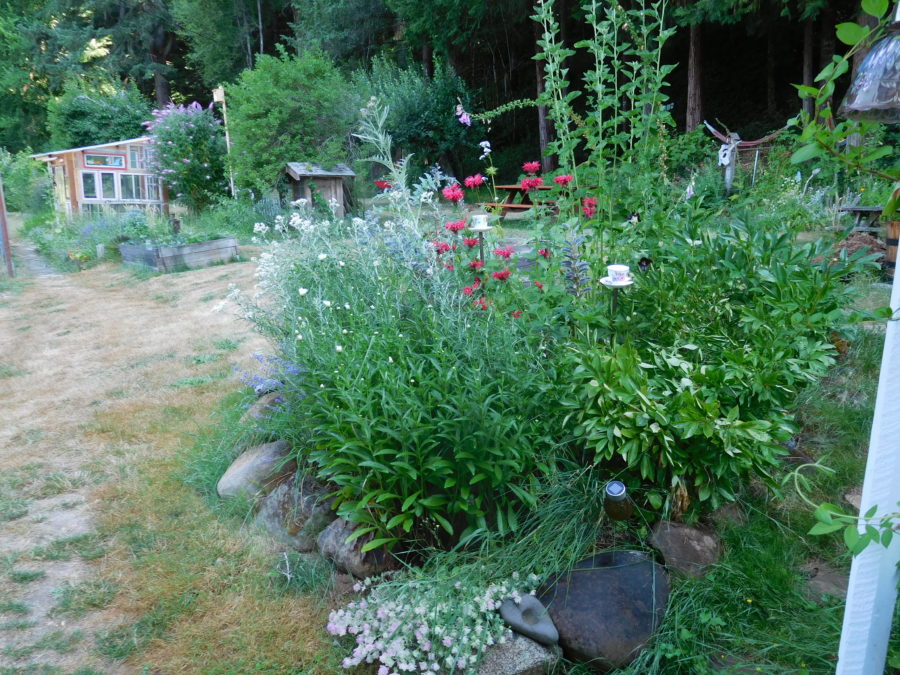 All the flowerbeds are in full bloom.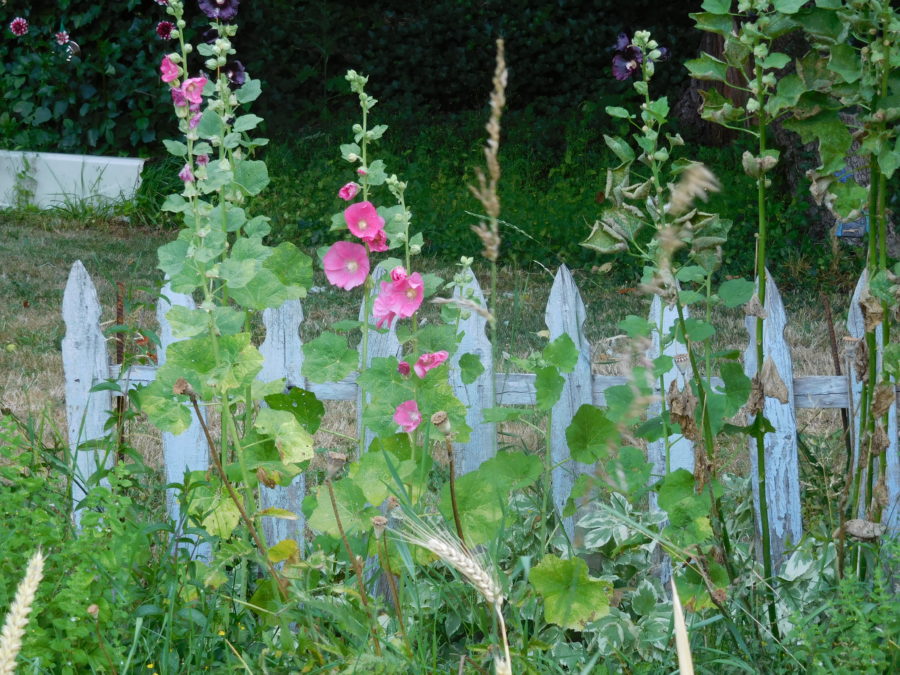 Different colored hollyhocks are blooming along the picket fence.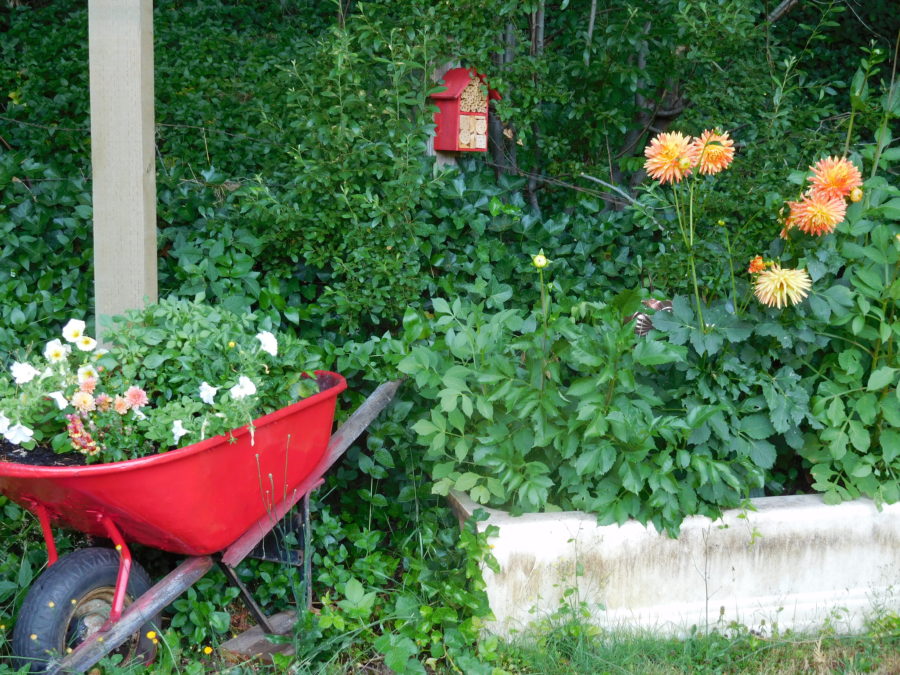 The Dahlias are growing like crazy in their bath tub and wheelbarrow planters, and mason bees have filled up the bamboo tubes in the mason bee house with cocoons sealed in mud for next spring.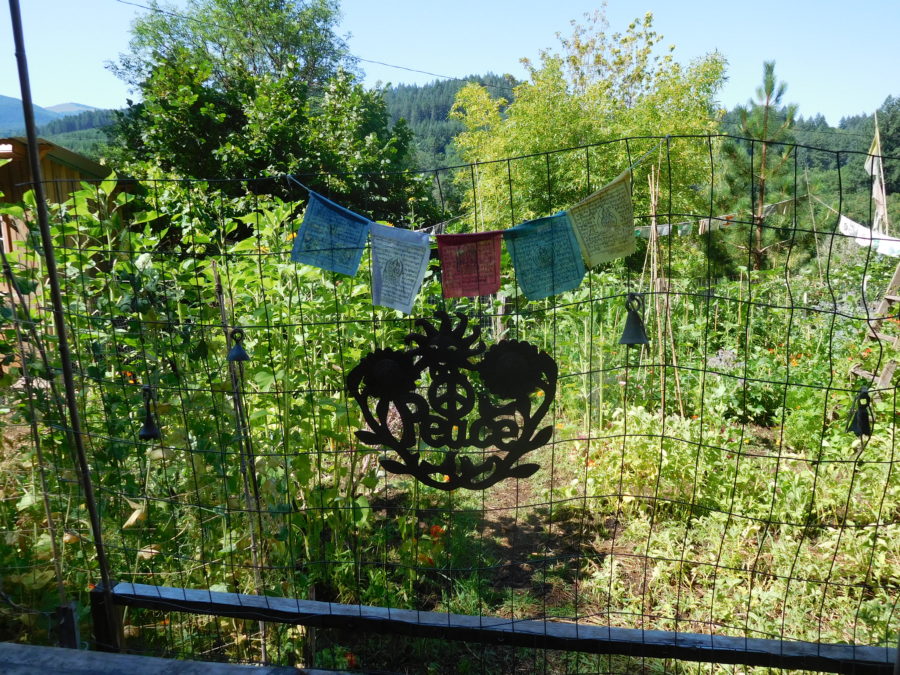 And at the end of the day, with all the hustle and bustle of homestead life, we have vegetables and peace.