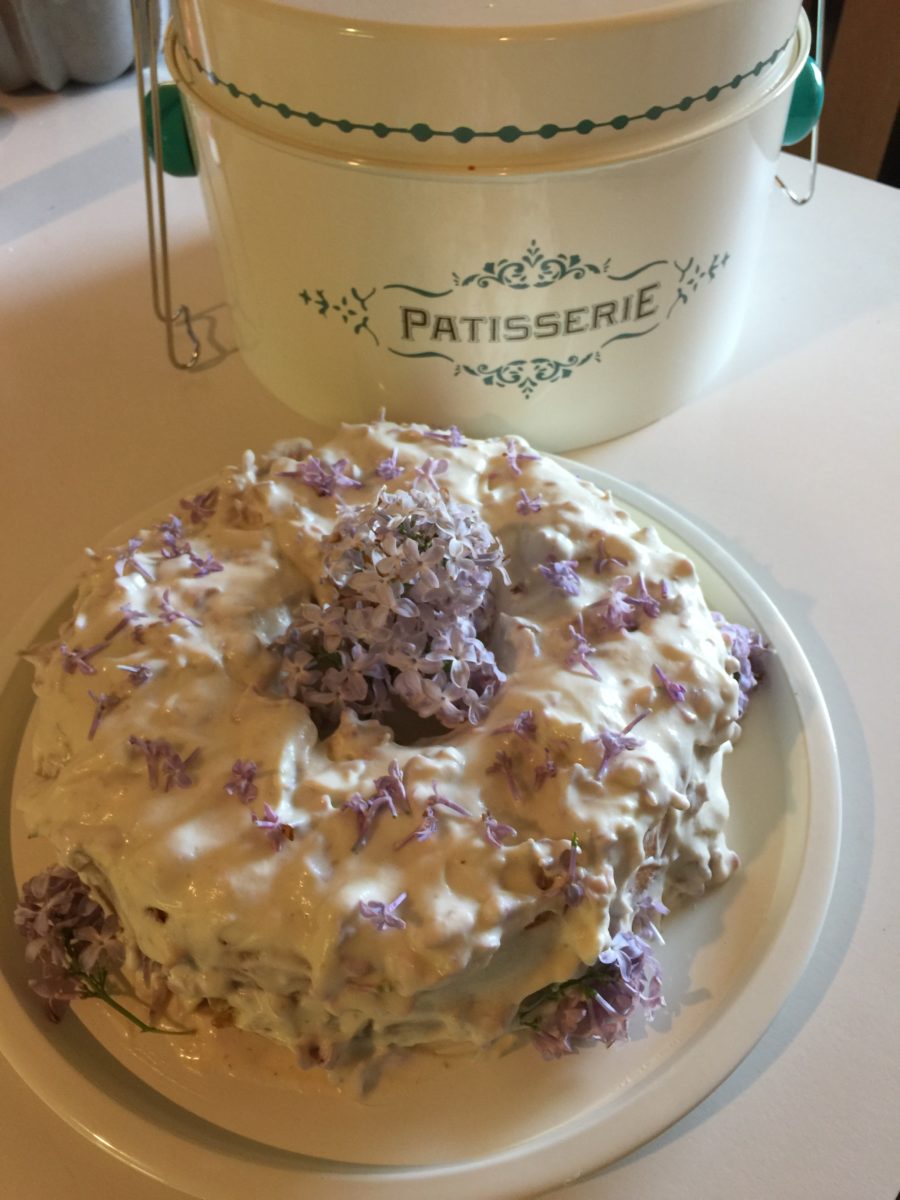 With all the flowers in bloom during the month of May, it's an inspiring time for some foraged flower recipes. Last year I brewed a French Lilac Wine, and this year I decided there was probably only so much lilac wine I'd be able to drink, so I focused my efforts on baking. Gather Victoria had posted this tantalizing Lilac Cream Tart recipe that I just had to try, and when I was left with some extra lilac cream, I decided to get creative with it. I modified a cream cake recipe with more lilac, and voila! You can definitely have your flowery cake and eat it too.
 Lilac Cream Cake Recipe
1 batch of lilac cream (see recipe in link)
1 1/4 cup sugar
1 1/4 cup flour
2 Tbsp. baking powder
4 eggs
1/2 cup cold water
1 1/2 cup cream infused with a handful of lilac flowers (let sit in the fridge overnight)
2 Tbsp butter
2 Tbsp sugar
Preheat oven to 350 degrees and grease a cake pan. I used an angel food cake pan, but any deep cake pan will do. Mix dry ingredients in a bowl, then whisk eggs and water and mix into dry ingredients. Bake 25 minutes. Heat the butter, 2 Tbsp of sugar, and cream with lilacs in a saucepan until scalding and pour over the cake while it's still hot in the pan. Once the cake is cool, frost it with the lilac cream and garnish with fresh lilac sprigs. Enjoy!