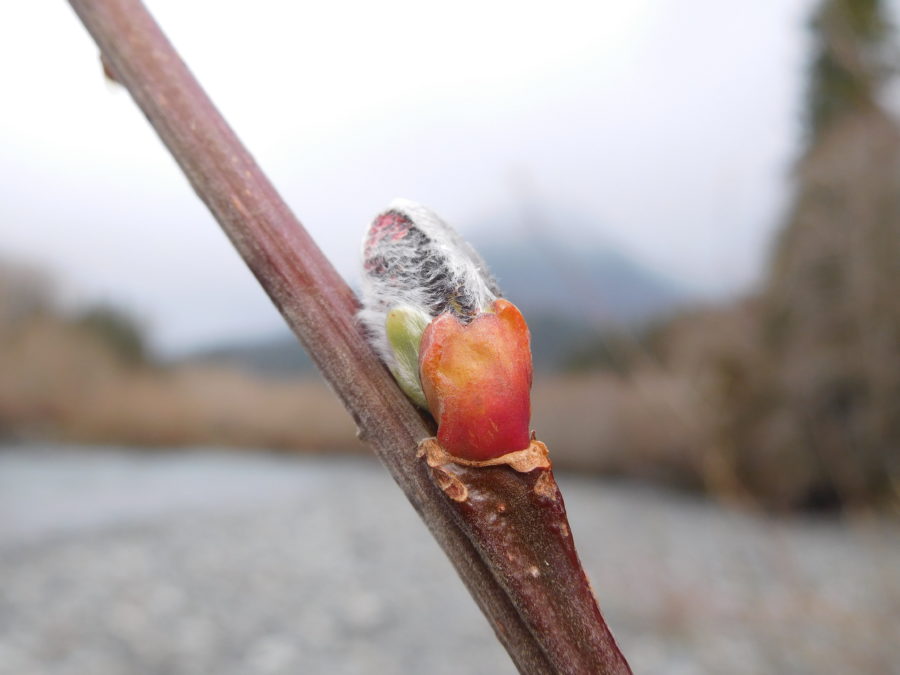 There is a vitality in rivers that becomes more visible with the emergence of spring. The willows budding out on the banks, birds singing in the brush, and water rushing down from the snow melt all convey a sense of waking up from a state of rest. Right about this time of year, I'm feeling it too, as I start spending more time outdoors, digging in to preparations for a new growing season.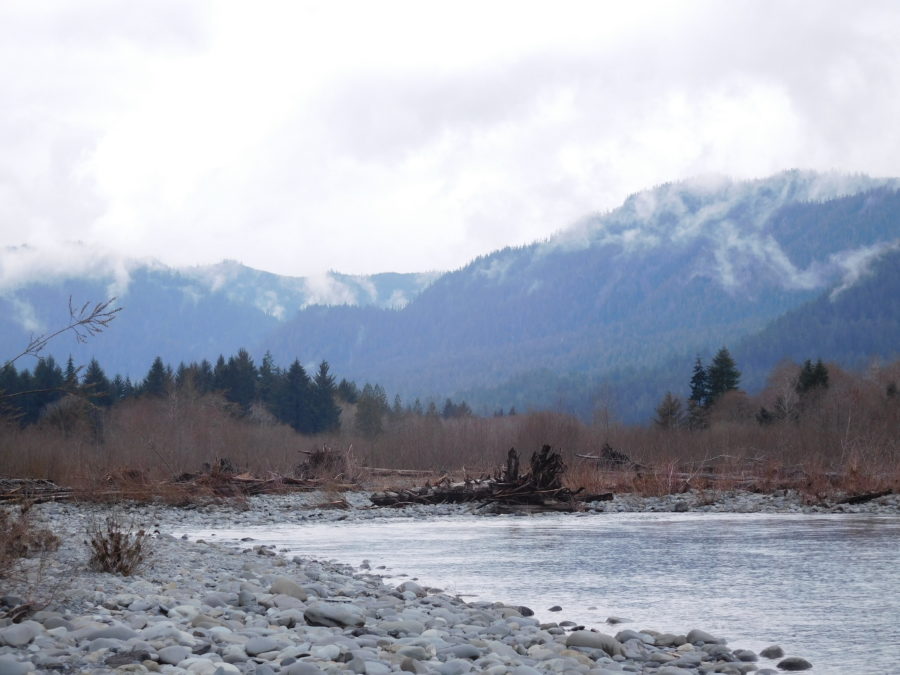 Right around the beginning of spring, we paid a visit to the Quinault River. Growing up in the foothills of the Olympic Mountains, the rivers that flow out of them will always be special to me. Each one possesses its own unique character, and I have really been enjoying the Quinault in recent years. Maybe it's because it's on the farthest corner of the mountains from where I grew up, and still pretty new to me, that I feel intrigued to become more acquainted.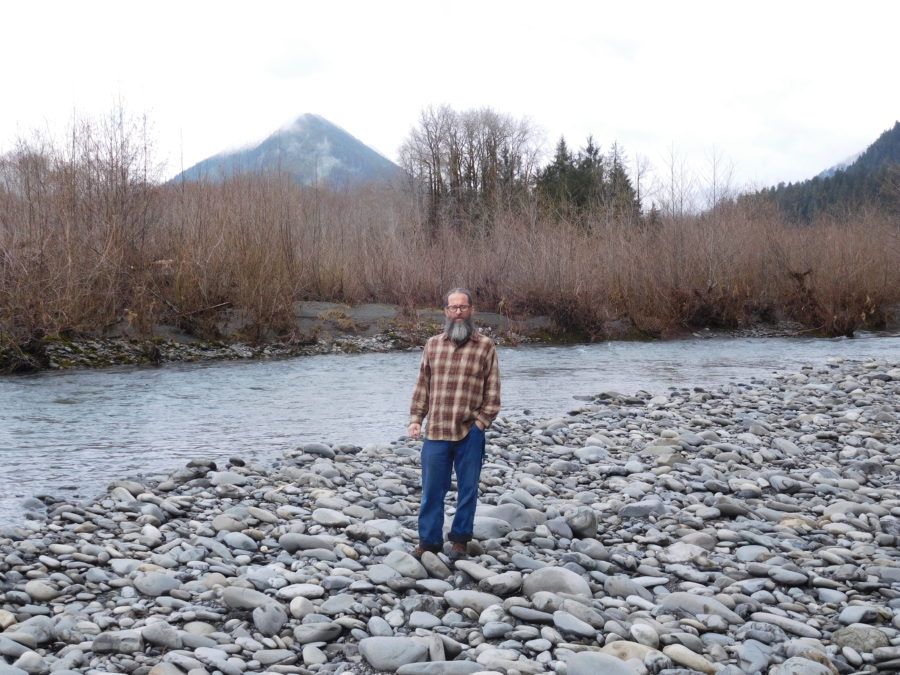 We decided that after dropping the kids off at the Portland airport for their spring break adventure with their grandparents, we would already be far enough from home that we should just make a weekend getaway out of it. There's a lot of homestead work to be done this time of year, but it is also important to balance hard work with adventures. We strive to make time for both.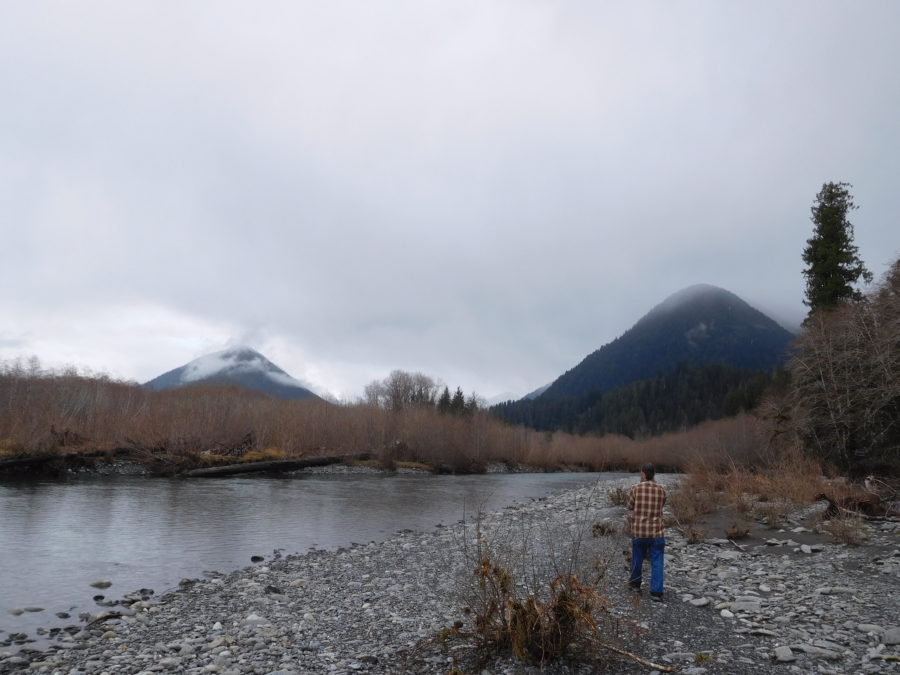 On this particular trip, Corey and I were really digging the river rocks and finding a lot of interesting white ones with quartz. After all these years, I can't seem to go outside without bringing home a bunch of rocks and sticks. We *might* have taken a few home with us.
The rocks weren't the only exciting thing we encountered on our adventure. All along the sandy parts of the river bar, the willows were budding out, offering a welcome sign of spring.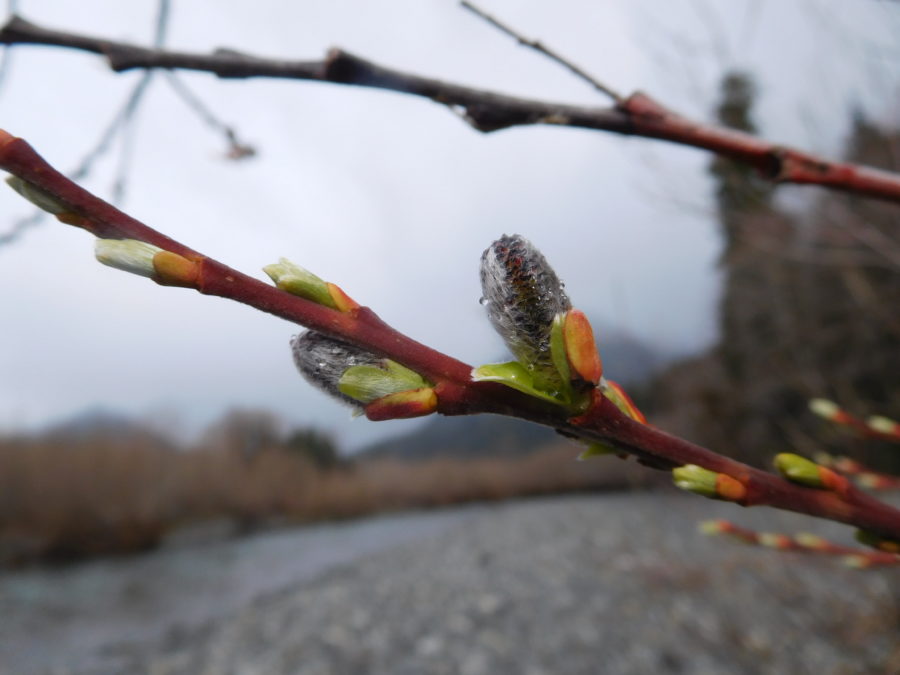 Some vibrant red and green caught my eye on the willow branches, and as I leaned in closer to take a look, I was reminded of how amazing plants are. Seeing them unfold year after year makes me smile, even though I've seen it so many times before. It may be a scientific process, but that makes it no less magical to observe.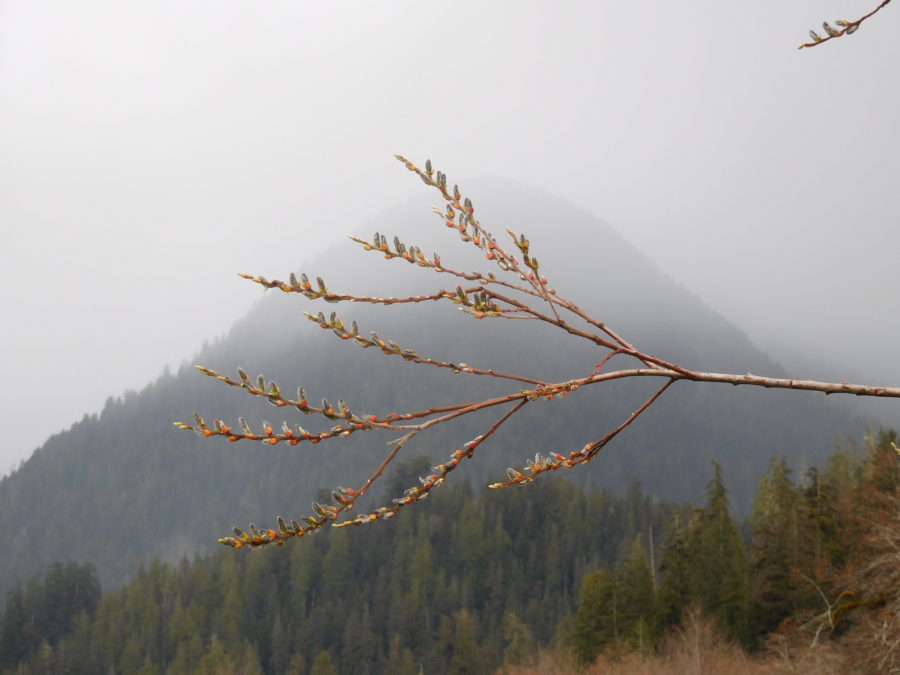 After spending some time with the Quinault River, I came away feeling recharged and ready to get back to work on our own piece of land. If I need any reminder on cold, rainy days to come that spring is really happening, I will remember the willows and the spring runoff, and be reassured of the inevitability of renewal.