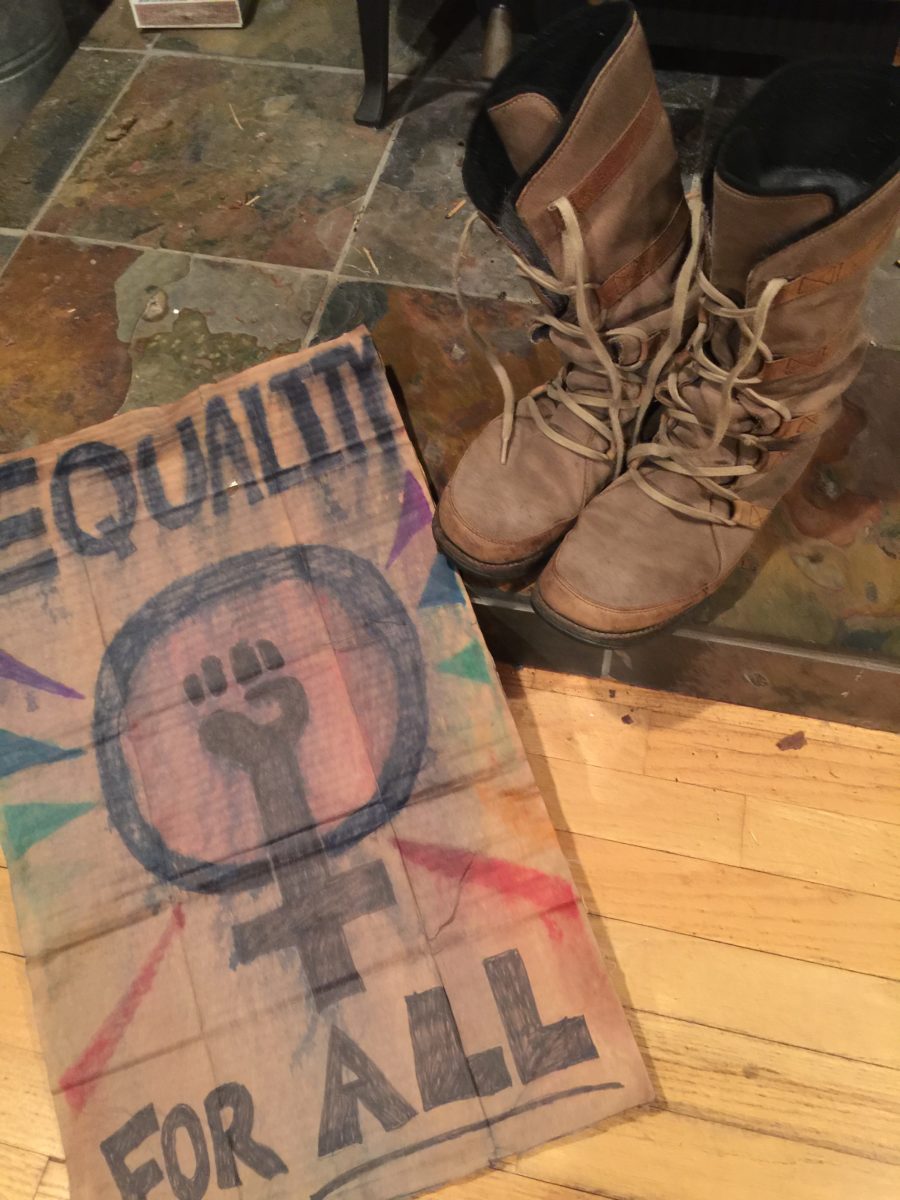 On Saturday, January 21, I marched.
I joined over 3 million people across the United States, and roughly another 300,000 across the globe to take a stand and take a walk in support of women and equality.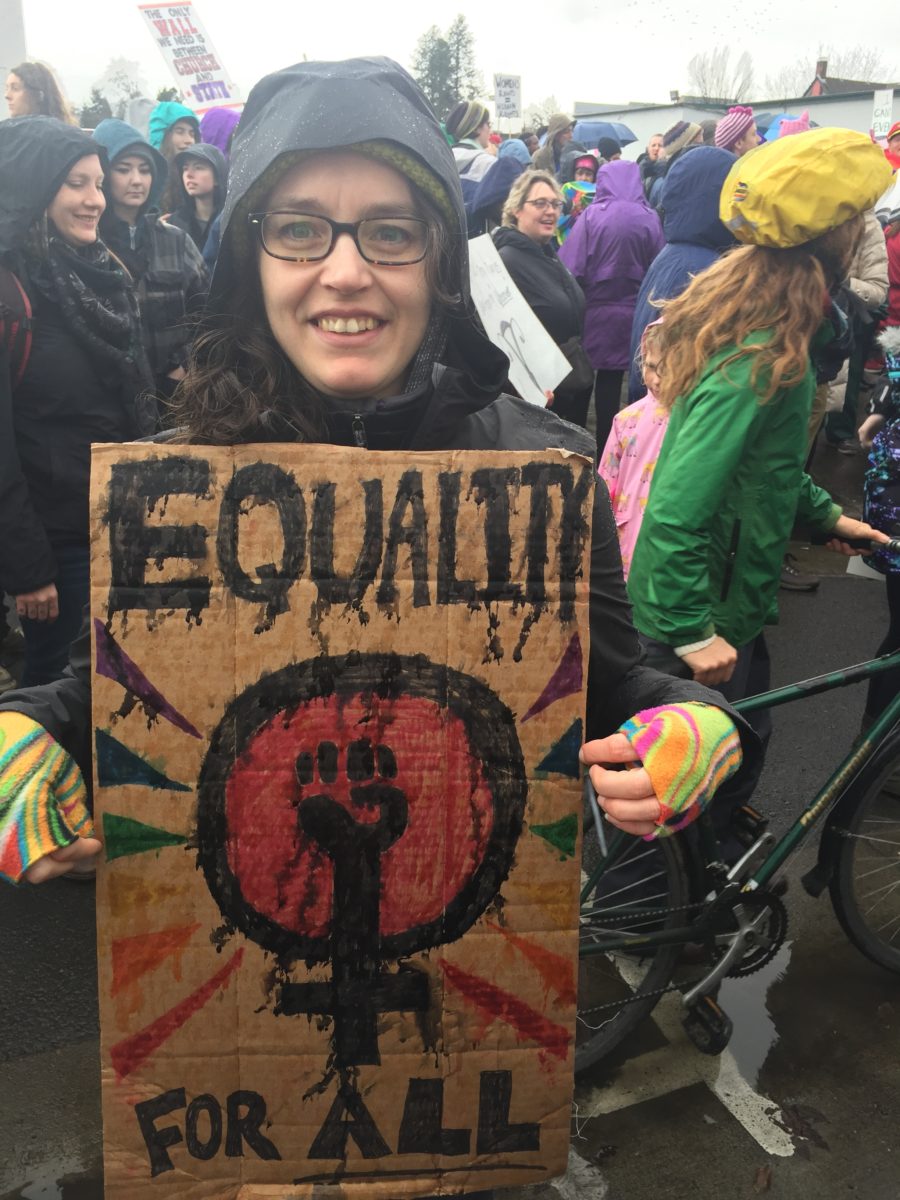 I marched with my closest friends, with women I know, and women I do not know.
Not all of the marchers were women. Many men marched with us in solidarity. My partner marched with us, our friend Nate marched with us, our school Principal, our former school Counselor with his daughter, male allies and supporters all marched with us. Families marched with us. Children marched with us.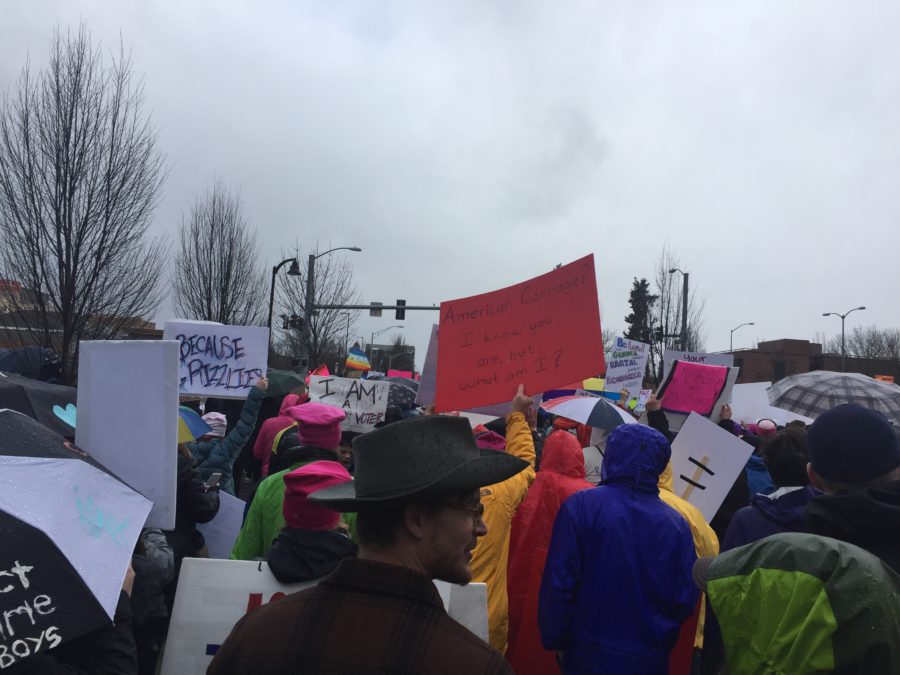 It rained on the march, but we did not care. I had been fighting the flu for a week, and it went from bad to worse from marching for hours out in the rain, but I would do it all over again in a heartbeat.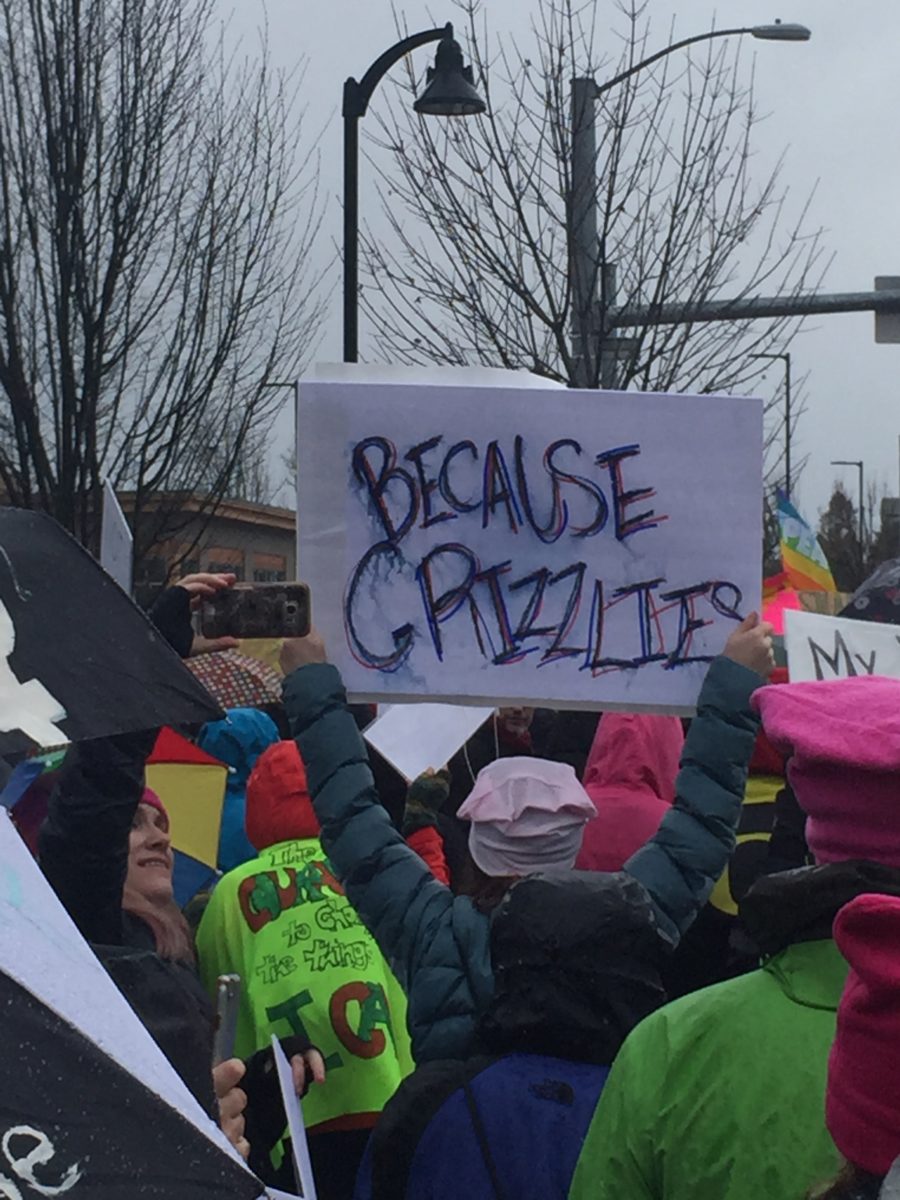 We marched with our signs. Some of them were humorous, some of them were angry, many of them were art in their own right, and all of them were messages of equality.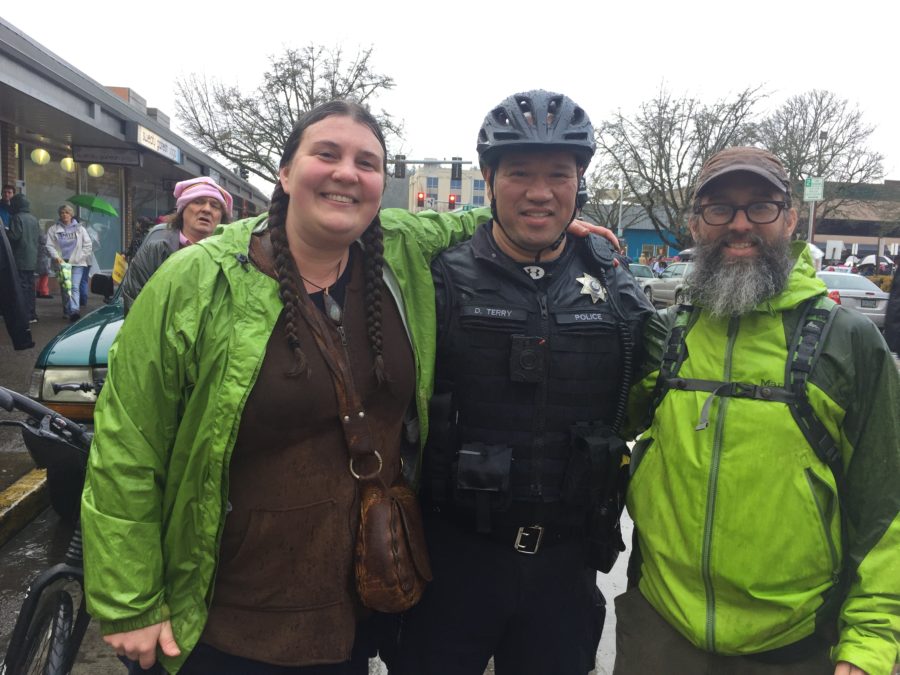 We marched with the support of our local community. City police officers were out on their bikes holding back traffic at the intersections as we marched through. They were also husbands, coaches, fathers of daughters, and advocates for people with disabilities, showing their support and solidarity.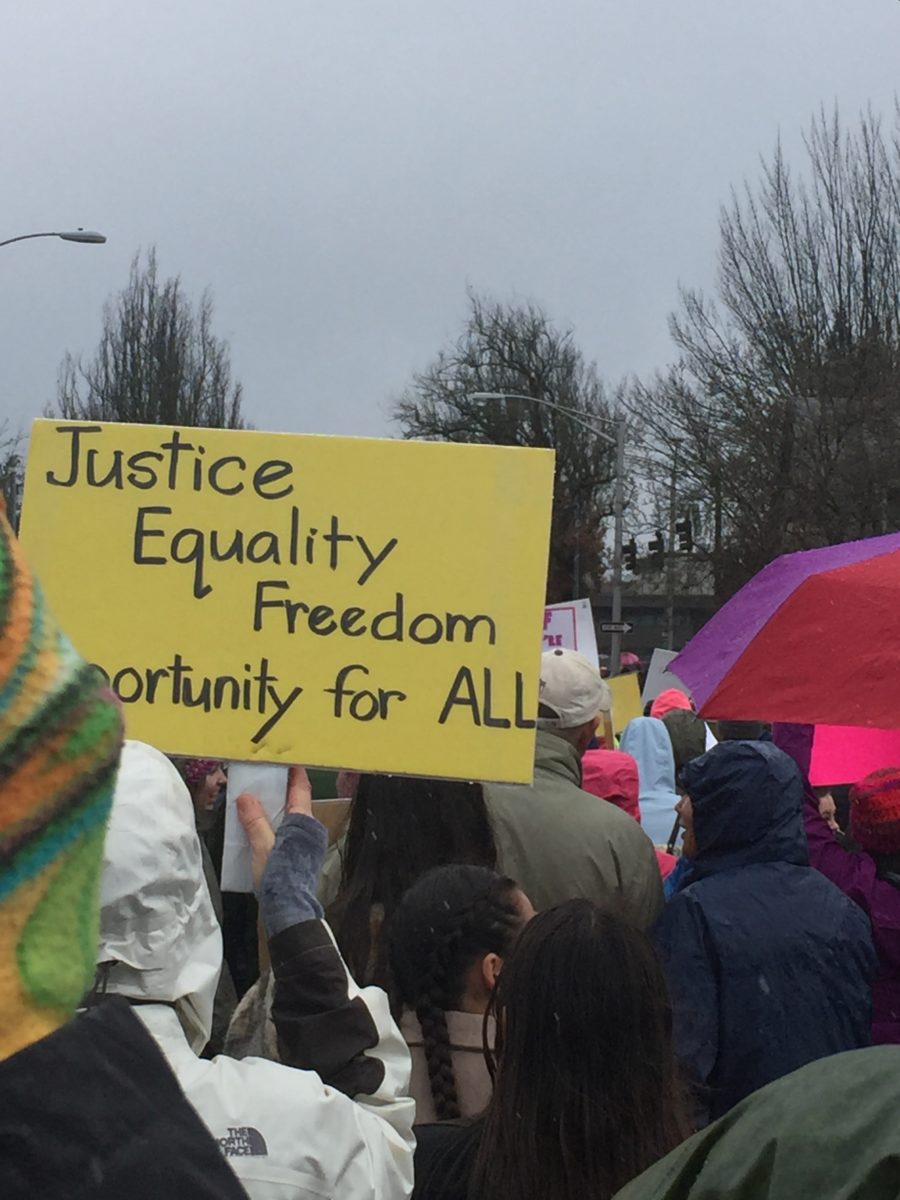 We marched as an act of freedom, and we marched to speak out for freedom against those who would take it away. We marched with an awareness that some of us have more freedom and privilege than others, and some of us are so much more vulnerable and at-risk than others in the face of what is happening in our country.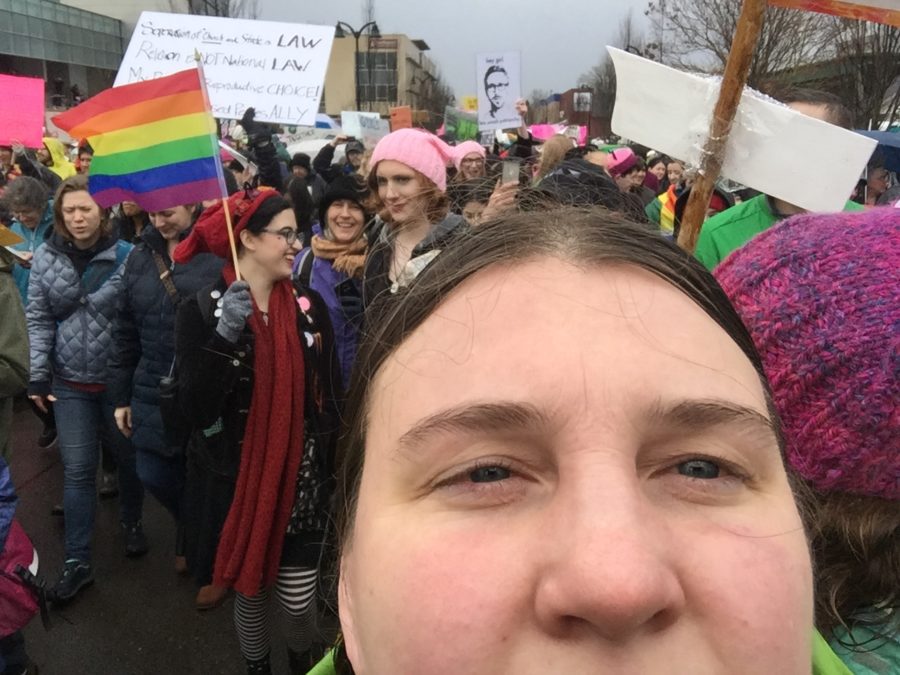 The Women's March may be over, but I know it is the beginning of a long haul. Equality is for all people, no exceptions, and we will never get there by standing still and doing nothing. These boots will  keep moving forward, one in front of the other, because we cannot allow ourselves to be pushed backward. These boots are made for marching, and that's just what they'll do.