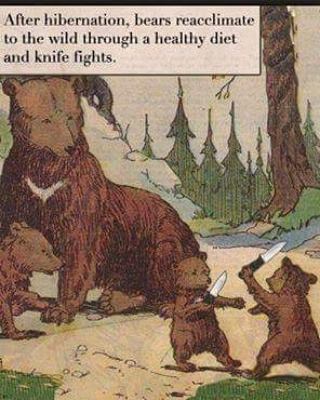 This really resonated with my feelings about the new year.
The secret life of bears…
I am in the process of migrating A Mountain Hearth from Blogger to WordPress, so if you have run into any technical difficulties, now you know why. We're almost there, and I'm learning some new things along the way.
Just working on reacclimating to the wild over here.